The Best Interior & Exterior Painting Services in Voorhees NJ
Our House Painting Services in Voorhees NJ
Our family owned company provides quality interior painting in Voorhees NJ. We specialize in making your home look beautiful! Our quick and flawless approach to interior painting will leave you in amazement. We tackle all projects both large and small. Some of our services include wall painting, ceiling painting, trim and baseboard painting and preparation services, wallpaper removal, drywall repair and priming, and many more interior services to choose from. It is vital that you have a team of professionals that are aware of the proper techniques to use in your home.
The outside of your home is what your friends and family notice first. Make a good first impression while increasing the over-all value of your home. Our exterior services will spruce up what you thought was an un-repairable home! With ease and affordability – we can help your exterior siding look new again. Do you want a brand new home in under 1 week? I'm sure that you do, and we want to help you get it. Some of our exterior services include stucco painting, vinyl painting, aluminum siding painting, trim painting and preparations, priming services, custom color painting, sanding and staining services, and fun colorful accents. With our exterior painting services, your Voorhees NJ home will come to life again!
---
For over 15 years our painters have been providing the Voorhees area with both interior and exterior painting. Our customers are the #1 priority. Our team will work hard to make sure you are satisfied. Your recommendation is what keeps our company in business year after year. We guarantee that we won't leave until you are completely happy with the job!
---
Repairs & Paints has been providing high level house painting to the Voorhees NJ area for over 15 years. Our professional team is well equipped to handle your home project. Make sure to ask yourself the important questions. Is our painting contractor fully insured? Are both you and your painters on the same page as far as what is expected? Does the painting company have high recommendations from other homeowners in the area? You will find that our house painting team is among the best. Contact us today for a free estimate!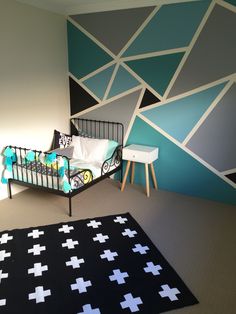 We genuinely love to paint and have a real passion for it, as well as a strong understanding of what looks good and what looks right. We make sure that you can repair any long-standing wear and tear within the painting of your Voorhees home. The natural elements can cause a slow degradation of the properties walls, reducing the quality of your home both in looks and in value.
When this occurs, an interior painting job can be all that you need to make a difference. As the main asset for many people, it's always nice to know that you'll have reliable and friendly house painting experts waiting to come in and help you out!
We'll help to make sure that your home painting is kept safe from long-term wear out. In addition, we help to seal the finish and avoid any of the quality from seeping out or being drained by the weather. Many people start to feel like their paint job was a waste of time after a little while because the elements will take their toll. Well, we can help you avoid this irritation with an interior and exterior painting service that's incredibly simple to use.
Painting can work as an excellent insulator too, so if you are looking for ways to try and keep your home even warmer and dryer you might find that painting can be the solution you need. Not only does house painting bring your Voorhees home into a new era of style and looks, but it makes sure that nothing is going to break through the paintwork and start making your home look unkempt or damaged.
---
You can easily keep your home safe and sound with house painting – whether its interior painting or exterior painting, we are here to help. Our team of expert painters can be there as soon as you need us. With more than 15 years of experience behind them to get the job done right at the first time of asking. For a solid and reliable painting service that you can trust, contact us for more information!
Why Choose Repairs & Paints?
Our house painting team will deliver excellent quality workmanship. We guarantee our work. We stand behind any touch-up painting and repairs that may be needed from within 1 full year of completion. We have been "Voted Best Residential House Painters od 2020". Don't wait to contact us. We will make sure to get the job done right!