Repairs & Paints provides quality interior painting in Mt Laurel NJ. Our interior painting services are in high demand. For affordable interior painting Mt Laurel NJ residents rely on our custom painting services. Our interior painters provide superior workmanship at a price that you can afford. Whether large or small, we are happy to assist with your latest project. Find out why hundred in your area choose our interior painting service.
Voted "Best Residential House Painters 2018" our team is sure to deliver superb results to your home. The interior of your Mt Laurel home is important to us. We are sure to take the proper steps to ensure that you receive a quality paint job. The inside of your home needs to be prepared before it is painted. We want your walls, ceilings, and your trimwork to look remarkable.
---
What will we do to prepare your the inside of your house for a professional painting finish?
We cover all areas not being painted with canvas tarps and protective coverings
We fix holes, cracks, and gaps in your walls and ceilings
Our team properly seals all of your trim and casings
We sand rough surfaces on your walls
An important part of your interior painting is priming -this is why we prime all bare and spackled areas first
You require a painting company that will take proper steps in securing the integrity of your walls and surfaces. Do you want us to slap paint on the walls when it comes time for your interior painting project? We would hate to deliver sub-par work. Our goal is to preserve the inside of your home with superior custom interior painting. Our team pays attention to the details of a job. The difference that we make is in the small details. The preparations performed prior to the interior painting. The experience that we have gained is applied in these ways. You may not always see the difference. You will however see that a interior painting job provided by Repairs and Paints, will out last and outshine other less tactical methods on house painting. Call us today for your free on-site painting estimate! (856)912-1614
[gravityform id="2″ title="true" description="true"]
WHY OUR PROFESSIONAL INTERIOR PAINTERS
Our expert interior painting will help your home look its very best. With quality supplies and our years of experience, we are able to tackle each project quickly. Have your Mt Laurel interior painting done right the first time!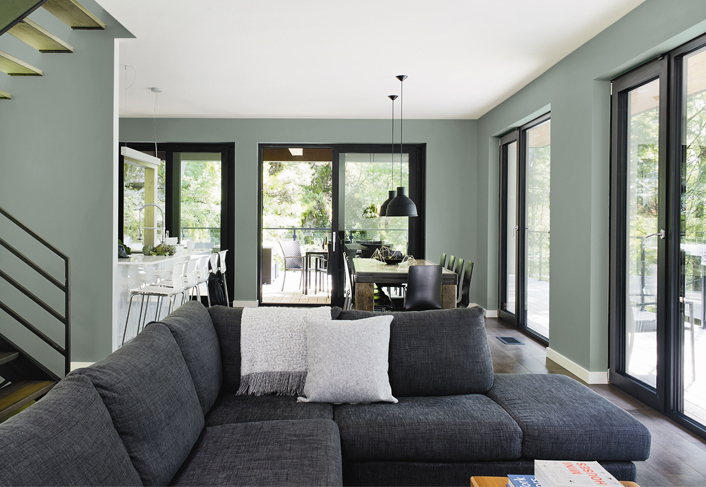 ARE YOU READY TO GET YOUR QUOTE?
Repairs & Paints will provide you with a free estimate for your interior painting project. Find out why hundred in your area consider Repairs & Paints the premiere interior painting contractor of Mt Laurel, South Jersey.
Call us today for your free painting quote!
When the time is right to start on your house painting projects we will be there. Proving top quality interior house painting, exterior house painting, deck staining, and home improvement services. What does your home need to look its best? Year round home owners in the South Jersey area are working to improve the comfort and especially the value of their homes. The last thing that anyone wants is for the home that they love and have been paying into, becomes less valuable for mortgage and resale.
You might not be planning to sell your home. What is the old saying? If you fail to plan you plan to fail! Lets make your home increase in value. While adding to the overall price of your home, you also add to its appearance. Having a beautifully painted house can be a great thing.
In our experience we have seen home-owners work on all areas of home improvement. Have you been thinking about getting a new kitchen? Have you been searching for a reasonable price for bathroom remodeling? Repairs and Paints offers the perfect solutions for all of your home or office needs. Our professional service providers bring a quality of home improvement and home painting that can be counted on time and time again. We have been the go to interior painters in your area for over 15 years. Our team specializes in all areas of home repair. For small project we are the best choice in the NJ area. For larger projects, you won't find a more dedicated team of craftsman to provide your with home enrichment.
Have you thought about this for a while now? We know that your ideas, when done correctly, will look great. Our knowledgeable team will tackle your improvement project with ease and precision. We know how to get the job done right. We know how to get the job done fast. We know that you do not want a project to drag on. That is why we dedicate our time to your exterior and interior projects consecutively. We will not begin your home improvements or home painting project, only to return and finish a month later! We pride ourselves on a job well done. A job done with character and efficiency.
Do you have repairs that need to be made? Repairs and Paints makes all of your home repairs prior to painting. Show us what it is that you need fixed. We will start your home repairs as soon as you are ready. This will allow for our painting crew to follow through without any stops. A professional finish is our goal. Our mission is to preserve South Jersey homes and businesses with top notch professional exterior and interior painting services, at an affordable price!
---
Repairs & Paints LLC is a family owned business, proud to provide South Jersey with top of the line interior and exterior painting services. The combination of quality products, knowledge, and experience helps each project progress smoothly, and bear great results. Would you like to paint your living room, or dining room? Would you like to paint your kitchen, or paint your bedroom? You can choose to paint all rooms or one room at a time. You may want to paint siding only, or trim only. Call Repairs & Paints LLC, and see how quickly a professional painter can shorten your growing wish list.
Our interior painting services to show proudly, and show beauty. With custom interior painting you can bring out the best assets of your architecture. Accenting walls, creating dimension, and choosing from bold color palettes are all great ways to put a subtle flare in your South Jersey Home.
---
How Much Does Interior Painting Cost in Mt Laurel?
Our South Jersey painting company takes pride in long lasting, high quality paint performance.
Each homes interior and exterior are different. The condition of your walls and surfaces can add greatly to the price. Your preference and the colors you choose also affect price. It is not always the size of an area but the amount of labor required for the area. If you have a living room with four square walls to paint, this could take a painter 3 hours to paint. If you have a kitchen with many turns and cabinets to paint around, although it is half the size of your living room, this could take a painter 8 hours to paint.
Every paint project is unique and you should always pay a reasonable price!