We specialize in all your home remodeling needs.
Are you ready to make some changes or add-on to your current home? Repairs & Paints specializes in kitchens, bathrooms, and basement remodeling. In most cases, home remodeling pays for itself and then some when it comes time to re-sell your home. Let our designer help you create your dream kitchen, bath, or basement. Get a more personalized experience from a company that cares. Call us today for a free estimate.
Bathroom Remodeling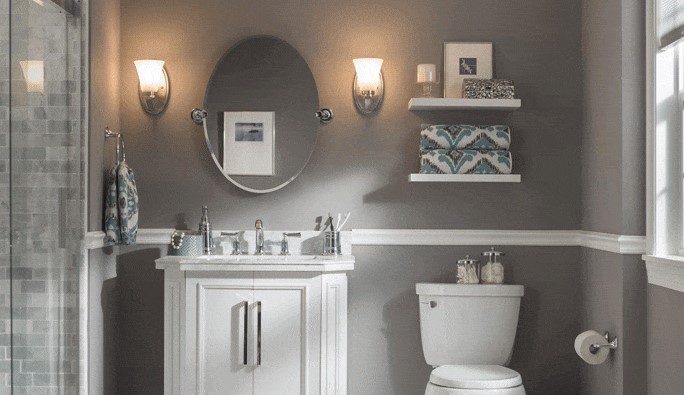 Let us transform your old bathroom layout with our bathroom renovation services.
Do you need expert interior remodeling services? Do you need an affordable remodeling service provider for different projects? Repairs and Paints expert craftsmen specialize in many areas of home improvement. We are with you every step of the way. Do you want to renew your powder room? We can remove your flooring, install tile, install vanity and plumbing fixtures, and install lighting options for your guest bathroom. We do all of these for an affordable price. We make upgrading your bathrooms an easy task. Imagine having all-new, upgraded bathrooms; wouldn't this increase the value of your home? Of course it would. We will show how you can increase the value of your home on a strict home improvement budget. Any improvements, when done correctly by Repairs and Paints team of craftsmen, will increase your home's value for the future. Check out our Client Reviews and Facebook page to learn more!
Deck Remodeling Services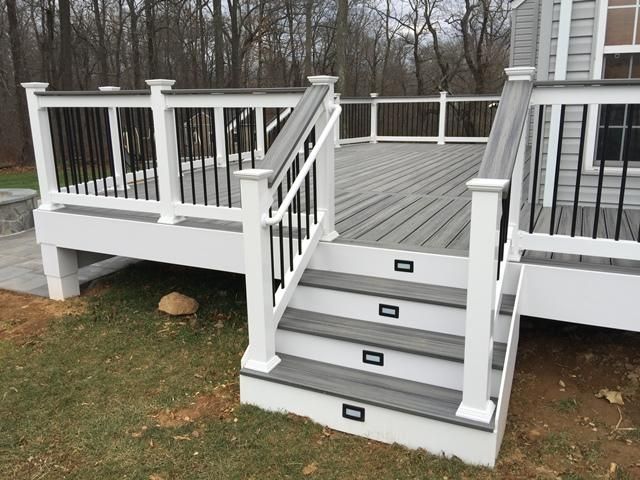 Find out how we can add value to your home with custom deck remodeling and deck building services in your area.
Repairs & Paints promises to deliver great results. Our home improvement services consist of both large and small projects. Allow our craftsmen to work on your South Jersey home. You will be glad that you called our company to meet all of your repair and remodeling needs. For quality home repairs, the residents of Marlton, and the surrounding NJ areas trust in us. We have worked on hundreds of homes in your area. We are a referral based company and we hope to do such a great job on your home, that you will be wonderfully happy to recommend us to your friends and family.
Do you need affordable home remodeling contractor services? Call us today!